Types of Braces in Annapolis, MD
For the vast majority of orthodontic patients, wearing fixed appliances (commonly called braces) will be a major part of treatment — and those braces, for the most part, will be the familiar silvery-metal type. But while they're still quite popular, traditional-looking metal braces are no longer the only game in town! Let's have a look at some of the options available in orthodontic appliances.
First, we should distinguish between fixed and removable appliances. Fixed appliances like braces are attached to the teeth by metal bands or special cement. They aren't normally taken off until treatment is complete. Removable appliances, such as clear aligners, are typically worn some 22 hours per day, but may be easily taken off as needed. While clear aligners can be effective in treating mild to moderate orthodontic problems, fixed appliances are generally needed for more comprehensive treatment.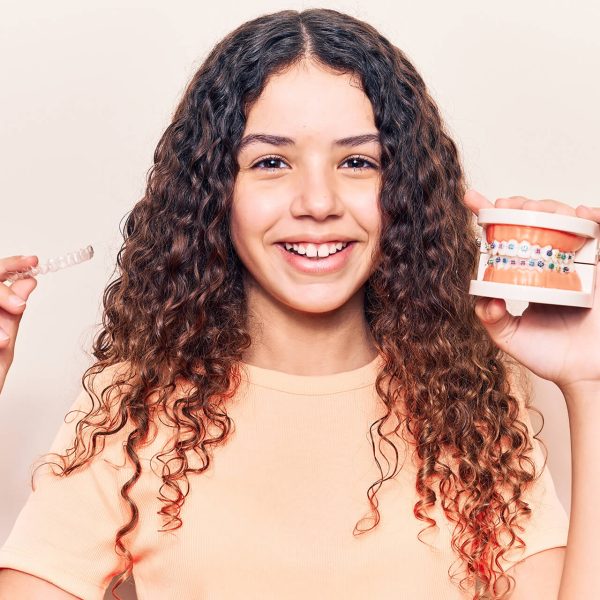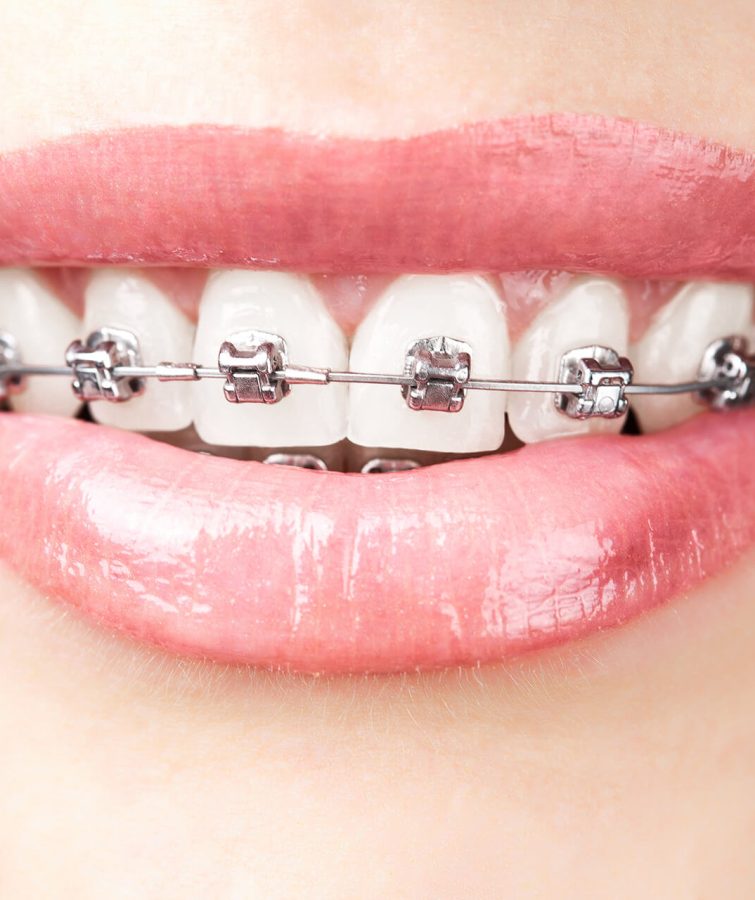 Typically made of high-grade stainless steel, traditional metal braces remain by far the most common type of fixed orthodontic appliances. They consist of metal bands that wrap around the molars in back, and sm aller metal brackets that are cemented to the front surfaces of the other teeth. A thin, springy metal wire, running through the brackets, gently guides the teeth into a proper position. This archwire may be fixed to the brackets by flexible elastics, metal ties, or other types of clasps.
There are many good reasons why time-tested metal braces remain popular — because they offer a reliable, effective and economical treatment option. In contrast to the appliances of the past, today's braces are actually smaller, lighter, and more comfortable to wear. If you want a less traditional look, you may be able to choose colorful elastics for the brackets, or other modifications.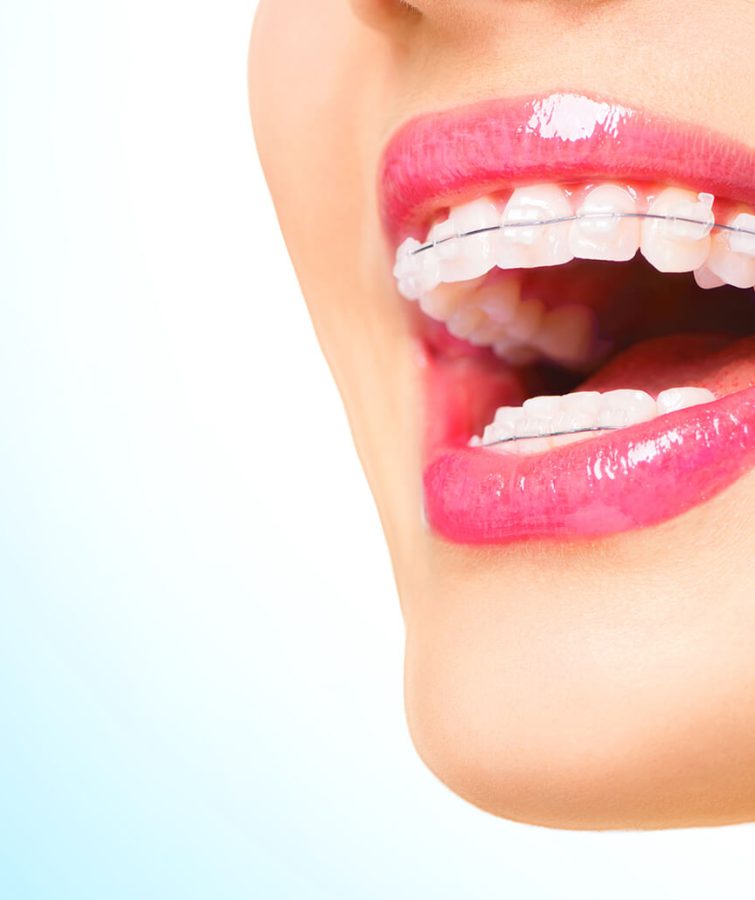 Clear ceramic braces are a new variation on the traditional system that provides a far less noticeable method of treatment. They use the same components as traditional braces — except that the brackets on the front side of the teeth are made of a translucent ceramic material that blends in with the tooth's natural color. This system has become a favorite for adults (including some well-known celebrities) because, unless you look closely, it's hard to notice they're there.
Several types of ceramic braces are currently available, and the technology is constantly improving. Their aesthetic appeal is undeniable… but there are a few tradeoffs. The ceramic brackets can be less durable than their metal counterparts; plus, while the brackets themselves don't stain, the elastic bands that attach them to the archwire do (however, these are generally changed each month.) Ceramic braces also cost more than metal — but for many people, the benefit of having an inconspicuous appliance outweighs the costs.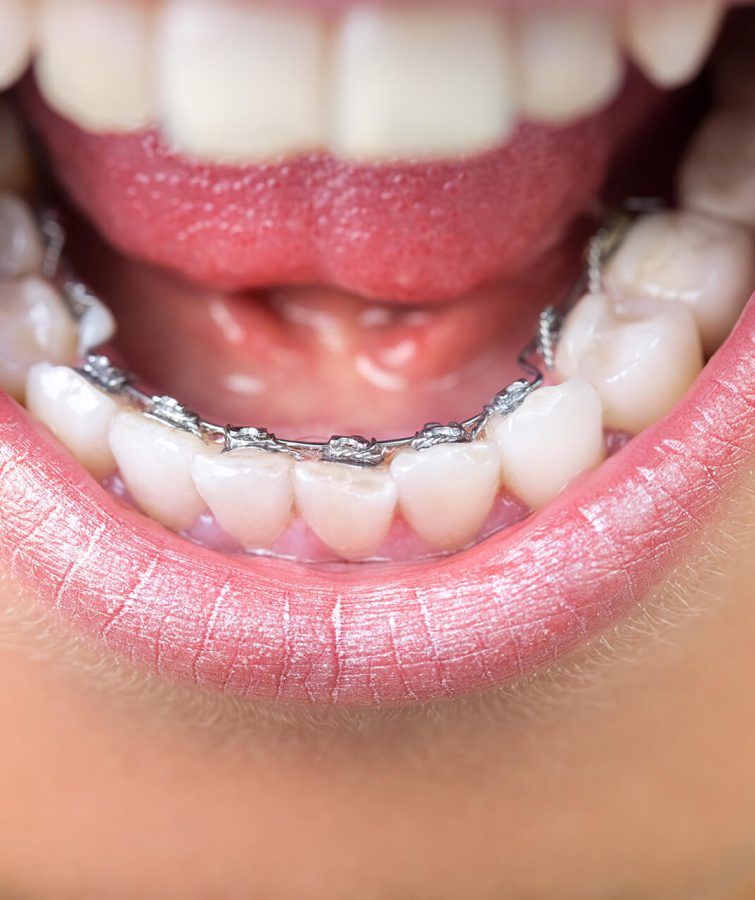 While ceramic braces certainly offer a less conspicuous look, there is still another system that allows fixed braces to be truly invisible. In some situations, special appliances called lingual braces can be placed on the tongue side of the teeth. They work the same way other metal braces do — but even though they're made of metal, they can't be seen, because they're hidden behind the teeth themselves!
Lingual braces aren't the proper treatment for every orthodontic condition. Special training is required to install them, and they're significantly more expensive than standard braces. They also generally require a bit more time for the wearer to get used to them, and they may slightly prolong treatment. But if you want the least visible type of fixed appliance — and if you're a candidate for this treatment option — then lingual braces may be just what you're looking for.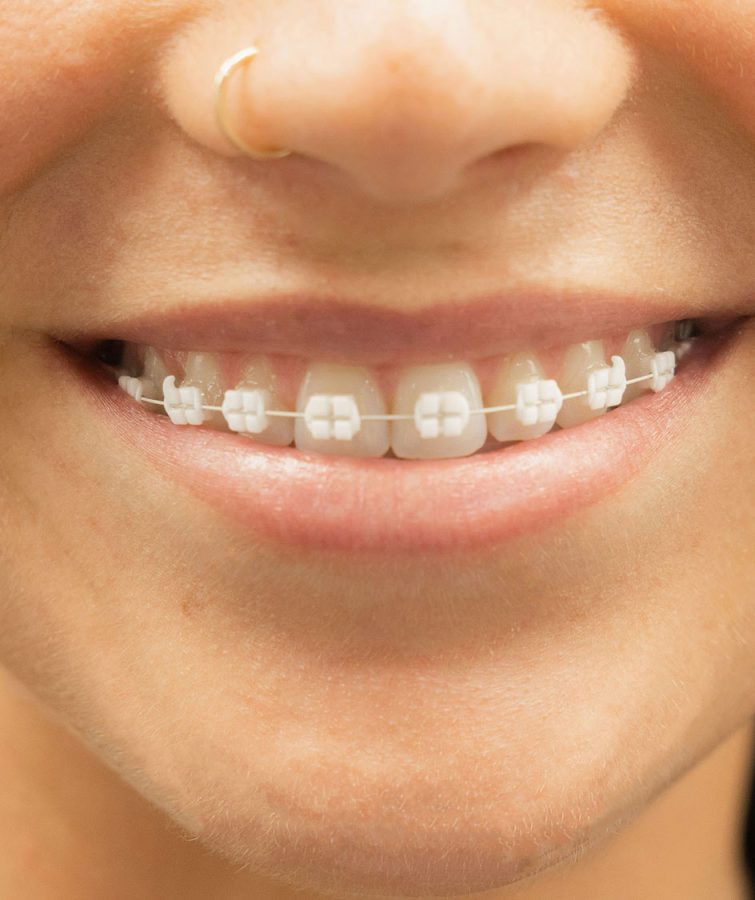 Mairead M. O'Reilly is proud to be the only office in the surrounding area to offer cutting edge custom, fully digitally designed 3D printed braces made just for you! The technology unlocks the ability to have a truly patient specific prescription. Gone are the days of the old idiom "one size fits all", with LightForce braces are truly One Size Fits One. Every person is an individual, and we believe that every individual deserves the choice of a personalized precise individual prescription unique to their goals and treatment objectives. Using our iTero digital scanner, Dr. Mairead and her team capture mapping images of your teeth which allows them to create your unique digitized treatment plan, known as a LightPlan. Every plan is individually designed based on your unique tooth shape, jaw line, and facial structure, enabling a perfect fir throughout the straightening process.
Meet Your
Award Winning

Doctors
Dr. Mairead M. O'Reilly is a trusted, board-certified professional with years of experience in the Annapolis, Maryland Community.
The Proof is in our Patients
233 5-star reviews in Annapolis, MD and counting…
Absolutely wonderful experience from check-in to check-out. Professional, friendly, and courteous staff in a beautiful state-of-the-art facility. Dr. O'Reilly is extremely knowledgeable, thoughtful and did a remarkable job of not only providing me with a "this is your mouth 101" course, she also suggested several professional treatment recommendations. I can't speak highly enough of my visit, and I wouldn't hesitate to recommend her to anyone considering treatment options. You've been warned - expect an amazing experience!
Dr. O'Reilly is exceptional. Her staff is friendly, professional and efficient. The office has the latest technology and is pristine. When you are under the care of Dr.O'Reilly you know you have the best of everything— her world of knowledge, experience and skill. What you won't anticipate, is how much you'll feel seen and heard. I have complete trust in her and would highly recommend her to everyone.
Dr. O'Reilly and everyone who works in the office are incredible! They care about you first and will do what they can to make your treatment plan flexible to work with you. I've worked with Pam on multiple occasions to help me make appointments when my schedule changes last minute. Dr. O'Reilly makes your experience during your appointments comfortable and positive and will always greet you with a smile. Love them!
I had been dealing with an issue of my bite being off for months and was extremely apprehensive about getting braces as an adult. Dr. O'Reilly and her outstanding staff immediately put me at ease. Her team and her not only made me feel comfortable about one day getting braces, Dr. O'Reilly took the extra time and care to discover an underlining condition in the root of my tooth which in my opinion went above and beyond the scope of care. Her team then took the time to get me an appointing with another specialist to solve the problem before I can get braces. Outstanding!