Our staff is highly skilled, uniquely trained and strives to provide energetic and fun-loving service to each patient.
Our staff members have specialized training, multiple certifications and years of experience treating patients with the highest level of care. We strive to stay abreast of the very latest in technology and advances by regularly attending continuing education courses and seminars.
To experience the difference that only a well-trained, professional and courteous team can deliver, schedule your appointment with our office today!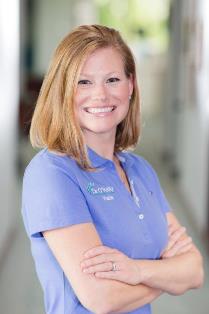 Katie was born and raised in Olney, Maryland before her family moved to Edgewater. She currently lives locally with her three adorable children and her wonderful husband, Dave. Katie started working in our office during the summer of 1999. She feels super lucky to be able to work daily with her wonderful mother, Pam! We love Katie's caring and good-natured personality and appreciate her daily kindness.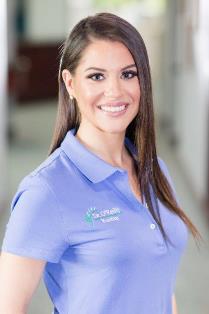 Kaitlin is our lovely front desk treatment coordinator and orthodontic assistant. She joined our practice in 2013 and has been making our patients smile ever since. In her spare time, Kaitlin loves spending time with her beautiful daughter, Riley, her boyfriend, Kevin, and her family and friends. Kaitlin is currently working towards her bachelor's degree in business administration.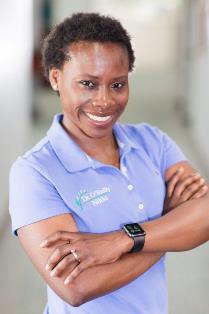 Nikki is the sunshine of our office! She has been working with Dr. O'Reilly since 2004. She was born and raised in Newport News, Virginia and currently lives in Glen Burnie. Nikki is a proud U.S. Army veteran! She loves to coach cheerleading and watch her two amazing children play their sports games. We love having Nikki and super appreciate her great attitude!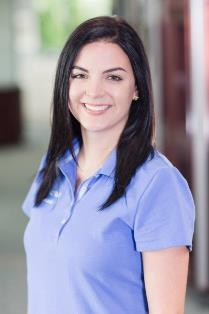 Since we have two Katie's, we call this Katie "KP". She started here in 2007 and is so happy to be part of our work family. KP was born and raised in Davidsonville and currently lives on the Eastern Shore with her fiancé, Brian, daughter, Erynn, and their French Bulldog, Benny. In addition to being an orthodontic assistant, KP is also a Certified Dental Hygienist! She loves anything outdoors, hiking, boating, the beach, and family trips. We really enjoy having KP in our office and her friendly personality.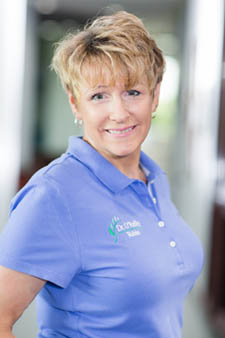 Robin is a veteran in the orthodontic business. She joined our office in August 2013 and has been an integral part of our office since then. She's a flower expert and constantly brightens our office with fresh flowers from her magnificent garden. Robin also just became a grandmother to a stunning little boy! We are thrilled to have Robin in our office!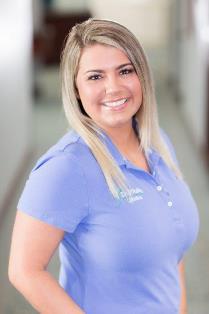 Jessica was born and raised right here in Annapolis. She joined our team in October 2013 and has been making our patients smile ever since then. She just got married to her husband, Trevor, and loves spending time with him. We adore her sweet disposition and are grateful to have her in our office!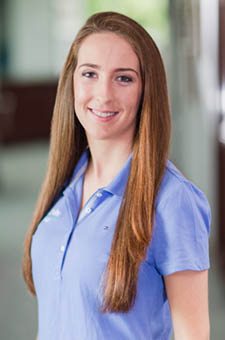 Kate was a former patient here and liked it so much that she's been working here since 2013. She lives in Mayo and enjoys spending time with her boyfriend, Tom, and her dog, Max. She is currently working on her bachelor's degree in business administration with a minor in information technology. Afterwards, she plans on getting a master's degree. Kate is simply amazing with technology, and we are so lucky to have her here!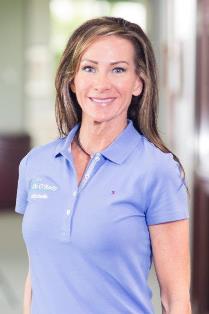 Michelle has been with Dr. O'Reilly the longest of any staff member! She started here in 1996, and we are so grateful to have her! Michelle's lively personality and quick wit are always appreciated in our office. She lives in Edgewater and really enjoys watching her two rock star children compete. She's also obsessed with her Boston Terrier, Harper, and will gladly show you a picture upon request. 
Pam is our financial coordinator. She has been with Dr. O'Reilly since 1998, and we are so lucky to have her! Pam was born in New Jersey and raised in Bethesda, Maryland. She lives in Davidsonville with her husband, Dennis. Pam is very lucky to have her children and grandchildren nearby and loves spending time with them, especially while boating or visiting their home in Deep Creek. She also is very fortunate to have her daughter, Katie, working in our office! In her spare time, Pam is a Wedding Officiant in D.C. and Maryland. 
The Proof is in our Patients
233 5-star reviews in Annapolis, MD and counting…
Absolutely wonderful experience from check-in to check-out. Professional, friendly, and courteous staff in a beautiful state-of-the-art facility. Dr. O'Reilly is extremely knowledgeable, thoughtful and did a remarkable job of not only providing me with a "this is your mouth 101" course, she also suggested several professional treatment recommendations. I can't speak highly enough of my visit, and I wouldn't hesitate to recommend her to anyone considering treatment options. You've been warned - expect an amazing experience!
Dr. O'Reilly is exceptional. Her staff is friendly, professional and efficient. The office has the latest technology and is pristine. When you are under the care of Dr.O'Reilly you know you have the best of everything— her world of knowledge, experience and skill. What you won't anticipate, is how much you'll feel seen and heard. I have complete trust in her and would highly recommend her to everyone.
Dr. O'Reilly and everyone who works in the office are incredible! They care about you first and will do what they can to make your treatment plan flexible to work with you. I've worked with Pam on multiple occasions to help me make appointments when my schedule changes last minute. Dr. O'Reilly makes your experience during your appointments comfortable and positive and will always greet you with a smile. Love them!
I had been dealing with an issue of my bite being off for months and was extremely apprehensive about getting braces as an adult. Dr. O'Reilly and her outstanding staff immediately put me at ease. Her team and her not only made me feel comfortable about one day getting braces, Dr. O'Reilly took the extra time and care to discover an underlining condition in the root of my tooth which in my opinion went above and beyond the scope of care. Her team then took the time to get me an appointing with another specialist to solve the problem before I can get braces. Outstanding!