We look forward to meeting you on your first visit to our office.
During this time, we will help you get acquainted with our office and learn about your orthodontic treatment. We understand that each patient's orthodontic treatment is different, and we promise to give you the personal attention you deserve. Each patient's orthodontic condition requires a treatment plan based on a specialized diagnosis of the case. There is, of course, no age limit for orthodontic treatment as both children and adults benefit from orthodontics. As such, our office accommodates orthodontic patients of all ages.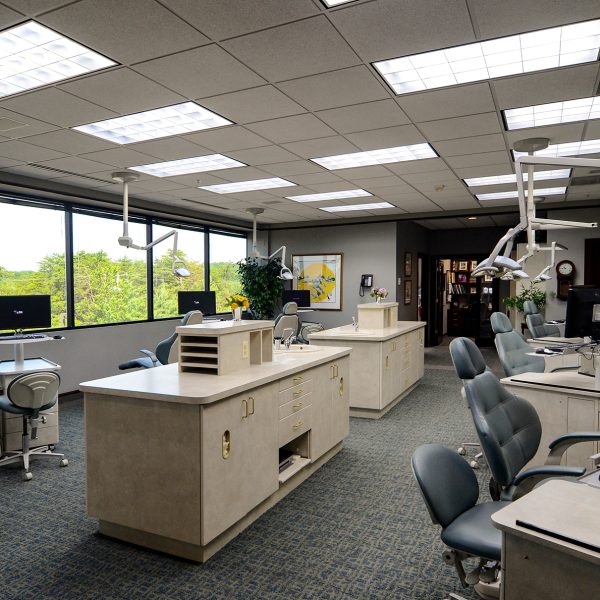 Meet Your
Award Winning

Doctors
Dr. Mairead M. O'Reilly is a trusted, board-certified professional with years of experience in the Annapolis, Maryland Community.
The Proof is in our Patients
233 5-star reviews in Annapolis, MD and counting…
Absolutely wonderful experience from check-in to check-out. Professional, friendly, and courteous staff in a beautiful state-of-the-art facility. Dr. O'Reilly is extremely knowledgeable, thoughtful and did a remarkable job of not only providing me with a "this is your mouth 101" course, she also suggested several professional treatment recommendations. I can't speak highly enough of my visit, and I wouldn't hesitate to recommend her to anyone considering treatment options. You've been warned - expect an amazing experience!
Dr. O'Reilly is exceptional. Her staff is friendly, professional and efficient. The office has the latest technology and is pristine. When you are under the care of Dr.O'Reilly you know you have the best of everything— her world of knowledge, experience and skill. What you won't anticipate, is how much you'll feel seen and heard. I have complete trust in her and would highly recommend her to everyone.
Dr. O'Reilly and everyone who works in the office are incredible! They care about you first and will do what they can to make your treatment plan flexible to work with you. I've worked with Pam on multiple occasions to help me make appointments when my schedule changes last minute. Dr. O'Reilly makes your experience during your appointments comfortable and positive and will always greet you with a smile. Love them!
I had been dealing with an issue of my bite being off for months and was extremely apprehensive about getting braces as an adult. Dr. O'Reilly and her outstanding staff immediately put me at ease. Her team and her not only made me feel comfortable about one day getting braces, Dr. O'Reilly took the extra time and care to discover an underlining condition in the root of my tooth which in my opinion went above and beyond the scope of care. Her team then took the time to get me an appointing with another specialist to solve the problem before I can get braces. Outstanding!