We are always excited about meeting new patients during their first visit to our office.
Your initial appointment is complimentary, and will consist of a thorough examination and a discussion of potential treatment options. This important 45 minute visit will give us insight into your orthodontic needs. We know your time is valuable, so to expedite treatment, we may also reserve time following the exam for a separate diagnostic records appointment. These records include digital radiographs and photos along with digital impressions for study models. These are necessary for developing the appropriate treatment plan. This additional appointment may last approximately 45 minutes.
During the initial examination for each patient, we will address the following questions that cover the basics of orthodontic treatment. We encourage you to ask questions as well.
Is there a condition that orthodontics can address?
Is treatment needed now or should treatment be delayed until appropriate growth, tooth eruption or other factors have occurred?
What treatment procedures will be used to correct the problem?
Do any permanent teeth need to be removed?
How long will treatment take?
How much will it cost?
What are my payment options?
While we can often answer these general questions about treatment during the initial examination, we will address specific areas after careful analysis of the diagnostic records. We feel it is important to analyze each patient's specific needs, because in-depth planning leads to superior results and higher patient satisfaction.
We will then schedule a consultation visit to discuss treatment options, time frames and financial arrangements. We insist that our patients leave the office with a clear understanding of their specific needs, what the treatment will consist of and how long it will take. Also, we will answer any additional questions.
Please assist us by providing the following information at the time of your first visit:
Any panoramic radiograph taken within the past six months
If you have orthodontic insurance, bring your insurance card. By providing this information at the first visit, we will be able to give you an estimate of your costs.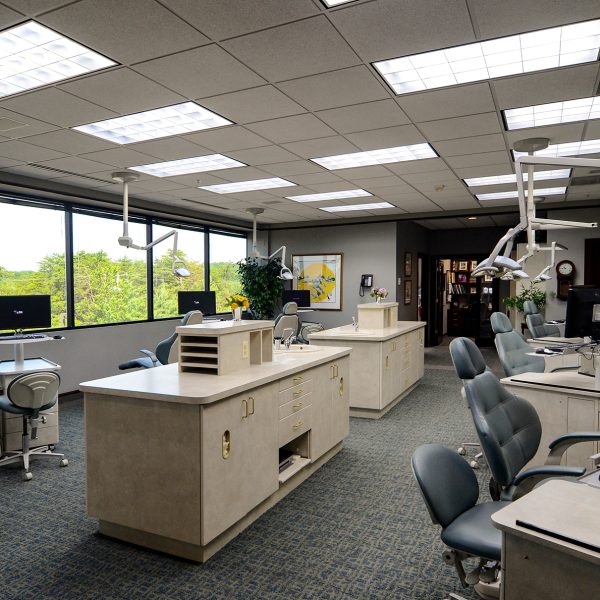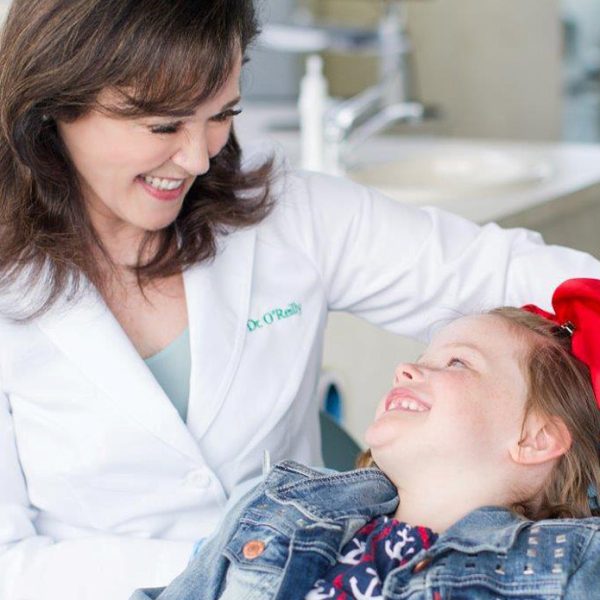 We believe that good orthodontic care begins with open communication. We promise to speak candidly with you about our diagnosis and recommendations, any alternative treatments, and any symptoms present that may require further treatment. Working together, we can achieve a true partnership, with one common goal – helping you achieve a beautiful, confident and healthy smile! 
Meet Your
Award Winning

Doctors
Dr. Mairead M. O'Reilly is a trusted, board-certified professional with years of experience in the Annapolis, Maryland Community.
The Proof is in our Patients
233 5-star reviews in Annapolis, MD and counting…
Absolutely wonderful experience from check-in to check-out. Professional, friendly, and courteous staff in a beautiful state-of-the-art facility. Dr. O'Reilly is extremely knowledgeable, thoughtful and did a remarkable job of not only providing me with a "this is your mouth 101" course, she also suggested several professional treatment recommendations. I can't speak highly enough of my visit, and I wouldn't hesitate to recommend her to anyone considering treatment options. You've been warned - expect an amazing experience!
Dr. O'Reilly is exceptional. Her staff is friendly, professional and efficient. The office has the latest technology and is pristine. When you are under the care of Dr.O'Reilly you know you have the best of everything— her world of knowledge, experience and skill. What you won't anticipate, is how much you'll feel seen and heard. I have complete trust in her and would highly recommend her to everyone.
Dr. O'Reilly and everyone who works in the office are incredible! They care about you first and will do what they can to make your treatment plan flexible to work with you. I've worked with Pam on multiple occasions to help me make appointments when my schedule changes last minute. Dr. O'Reilly makes your experience during your appointments comfortable and positive and will always greet you with a smile. Love them!
I had been dealing with an issue of my bite being off for months and was extremely apprehensive about getting braces as an adult. Dr. O'Reilly and her outstanding staff immediately put me at ease. Her team and her not only made me feel comfortable about one day getting braces, Dr. O'Reilly took the extra time and care to discover an underlining condition in the root of my tooth which in my opinion went above and beyond the scope of care. Her team then took the time to get me an appointing with another specialist to solve the problem before I can get braces. Outstanding!