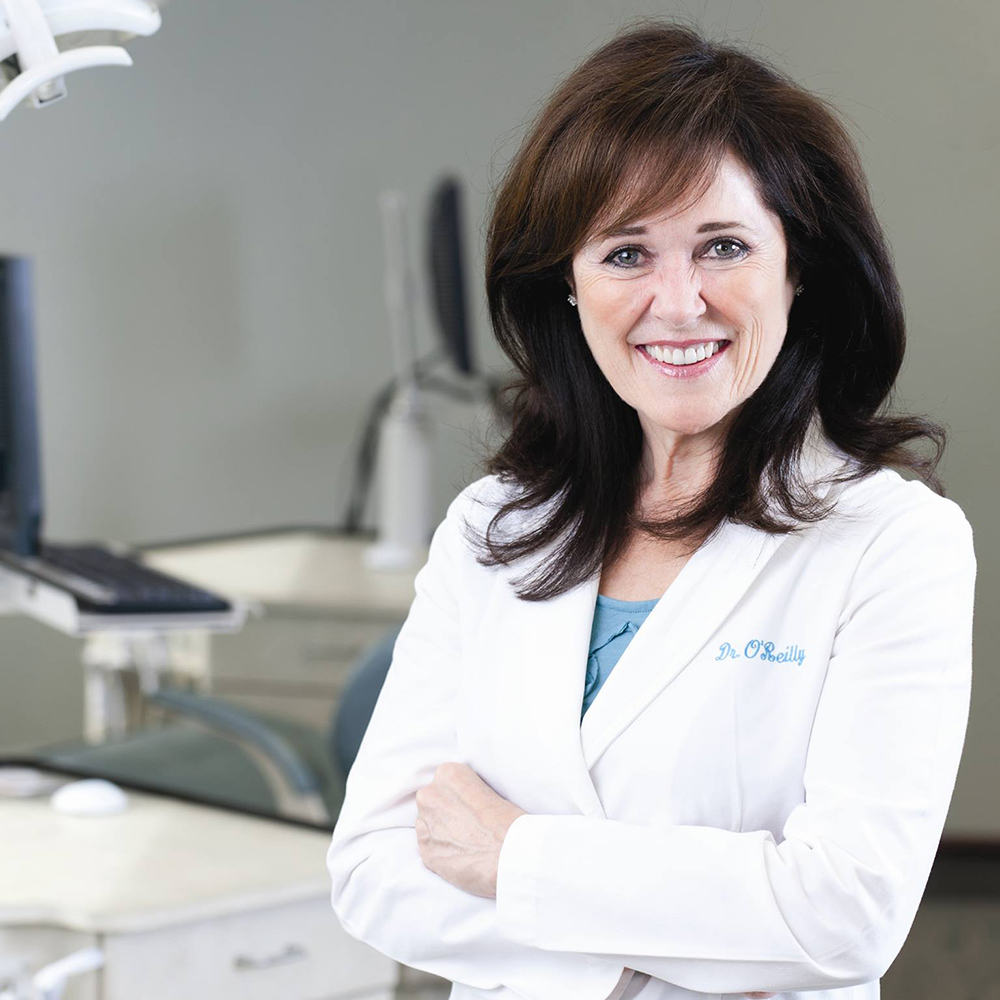 Dr. Mairead M. O'Reilly is a world-renowned, board-certified orthodontist, specializing in dentofacial orthopaedics practicing in Annapolis, Maryland. She and her amazing staff are committed to providing their patients with the highest quality orthodontic care in a state-of-the-art facility, equipped with the latest technology, digital imaging and "impressionless" impressions. 
Dr. O'Reilly in her own words
"Having been born and raised in Ireland, orthodontics was not something that was too prevalent growing up, but became a field that fascinated me early on. Going through dental school, I realized it's the perfect blend of art and science as well as a field in which my patients would be my partners in treatment; becoming not just patients but friends. What other field allows one to build such strong relationships with one's clients? What other field brings such fulfillment and happiness to one's work? I quickly understood orthodontics was to be, and did indeed become, my dream career. I learn something new every day from my patients, and I strive to make their visits the highlight of their day as well. I can't imagine any work more fun and rewarding than contributing to the health and wellbeing of our treasured patients. My goal every day is to not only make a difference in my patients' lives, but for them to know that we're giving them the utmost in specialty care. Orthodontics today is as much about providing my patients with a healthy, lasting, fully-functional bite as it is about creating an aesthetically-attractive smile." 
"I received my initial college and dental training from Trinity College, University of Dublin, in Ireland. I was certified in orthodontics at Eastman Dental Center in Rochester, New York, received an Master of Science in Oral Biology from the University of Rochester's Graduate School of Medicine and Dentistry, and am a board certified Diplomate of the American Board of Orthodontics. My broad experience in the orthodontic field includes extensive treatment of young children, adolescents, adults, children with craniofacial anomalies and other specialized applications. I am licensed to practice dentistry and orthodontics in Ireland, the United Kingdom, all member countries of the European Union, the District of Columbia, and Maryland." 
In addition to her impressive credentials, Dr. O'Reilly keeps up with the constant changes in her specialty by regularly studying at some of the nation's most prestigious dental training centers, including the Pankey Institute, the Dawson Center for Advanced Dental Study, the Piper Education and Research Center, the Seattle Institute for Advanced Dental Education and the Eubank Teaching Institute. She believes that continuing education is crucial to providing the highest quality, most up-to-date treatment approach. Dr. O'Reilly has been repeatedly named the area's "Best Orthodontist" by What's Up Annapolis magazine and the Baltimore magazine and has been voted "Best Orthodontist" by The Capital Newspaper Annapolis for the last seven years. 
"In the free time afforded to me from empty nesting(!) I enjoy running, cycling, doing hot yoga, and kayaking. I love spending time with my three adult children. My son lives in New York City, and recently became engaged! My oldest daughter is currently attending Pepperdine University Law School. My youngest daughter is on her way to entering the orthodontic field! I am deeply proud of each of them."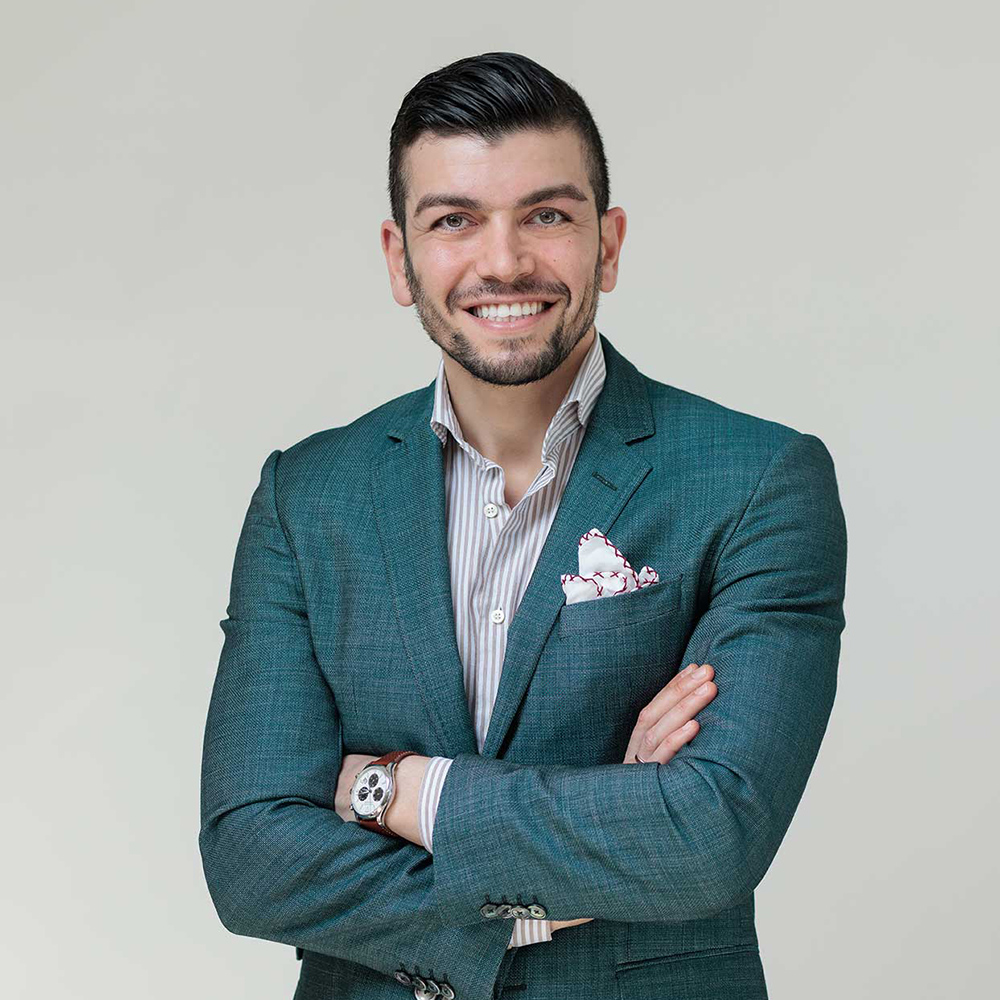 Dr. Wakas Abdulrazzaq is a passionate, talented orthodontic specialist, who is focused on partnering with his patients to bring them the smile of their dreams. Dr. Wakas understands the unique needs of every smile and provides high-quality, individualized care to every patient. His expertise brings compassionate, specialized orthodontic care to a state-of-the-art office, utilizing the latest innovations in the industry. Dr. Wakas and Dr. O'Reilly are thrilled to work together to meet your smile goals. 
Dr. Wakas began his career in dentistry at the University of Jordan in Amman, Jordan, where he received his Doctor of Dental Surgery degree. To further his education, Dr. Wakas moved to Chicago to complete his Doctor of Dental Medicine degree at the University of Illinois. Dr. Wakas chose the orthodontic path of dentistry and earned his Orthodontic Specialty Program Certificate through Georgetown University at the MedStar Washington Hospital in Washington, DC. 
Continuing Education/Professional
Dr. Wakas strives to continue his education and keep his finger on the pulse of dentistry and orthodontics through professional organizations. He is a member of several organizations, including the American Association of Orthodontists, American Dental Association, and Middle Atlantic Society of Orthodontists.
Dr. Wakas has also been recognized for his excellence in his field, earning awards and notable positions throughout his career. He is a recipient of the Dr. Harry Saxton Scholarship for Academic Excellence and was named Chief Resident at MedStar Washington Hospital for Orthodontics along with being a member of Omicron Kappa Upsilon National Dental Honor Society. 
Dr. Wakas was inspired to become an orthodontist during an elementary school field trip to a dental school. In his opinion, the most fun part about working with patients is learning about their favorite hobbies, shows, and other interests. Dr. Wakas loves Mediterranean food, and in his free time, he enjoys learning new recipes, working out, playing tennis, and discovering new restaurants with his friends. 
The Proof is in our Patients
233 5-star reviews in Annapolis, MD and counting…
Absolutely wonderful experience from check-in to check-out. Professional, friendly, and courteous staff in a beautiful state-of-the-art facility. Dr. O'Reilly is extremely knowledgeable, thoughtful and did a remarkable job of not only providing me with a "this is your mouth 101" course, she also suggested several professional treatment recommendations. I can't speak highly enough of my visit, and I wouldn't hesitate to recommend her to anyone considering treatment options. You've been warned - expect an amazing experience!
Dr. O'Reilly is exceptional. Her staff is friendly, professional and efficient. The office has the latest technology and is pristine. When you are under the care of Dr.O'Reilly you know you have the best of everything— her world of knowledge, experience and skill. What you won't anticipate, is how much you'll feel seen and heard. I have complete trust in her and would highly recommend her to everyone.
Dr. O'Reilly and everyone who works in the office are incredible! They care about you first and will do what they can to make your treatment plan flexible to work with you. I've worked with Pam on multiple occasions to help me make appointments when my schedule changes last minute. Dr. O'Reilly makes your experience during your appointments comfortable and positive and will always greet you with a smile. Love them!
I had been dealing with an issue of my bite being off for months and was extremely apprehensive about getting braces as an adult. Dr. O'Reilly and her outstanding staff immediately put me at ease. Her team and her not only made me feel comfortable about one day getting braces, Dr. O'Reilly took the extra time and care to discover an underlining condition in the root of my tooth which in my opinion went above and beyond the scope of care. Her team then took the time to get me an appointing with another specialist to solve the problem before I can get braces. Outstanding!